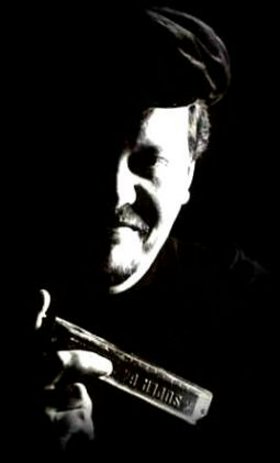 "... the last of the best ..."
Band leader Paul deLay ranked among the greatest blues harmonica players, songwriters and vocalists. His work on the chromatic harp is considered by many to be unrivaled, and he was a three-time W.C. Handy Award nominee.
A member of the Cascade Blues Association's Hall of Fame, Paul was honored with a Lifetime Achievement Award in 1995.
Heavy Rotation, the Paul deLay Band's 2001 release on Evidence, peaked at #1 on the Living Blues radio charts, the fourth consecutive recording by the band to land in the Top Ten.
In 2007, to honor Paul after his much-too-early death at age 55, Criminal Records will release "The Last of the Best," the first CD to capture all the excitement of the Paul deLay Band performing live! Read more to see why the Paul deLay story goes on.